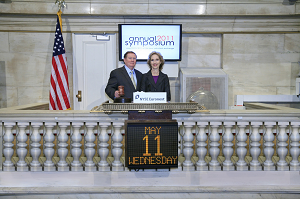 Martha Stokes, CMT is the Co-Founder and CEO of TechniTrader®, an educational firm dedicated to helping retail traders and independent investors.
Since 1998, TechniTrader® has taught beginners to professional level traders how to be consistently successful in the stock and option markets. Over 160,000 people have taken DVD training or courses from TechniTrader®. Martha's fascination with the markets and business started at the age of nine when she started her first business. By the age of 11, she had negotiated her first inventory flooring bank loan with the help of her proud father.
She made her first investment while still a teen, after convincing her reluctant grandfather that a girl could learn to invest in the stock market. After college she started a software company which she sold before taking an early retirement. Howard Johnson, her trading partner convinced her to do one workshop on stock trading to help the numerous people who were coming to them for help with their investments and trading. Her passion for teaching and for the financial markets has made TechniTrader® what she endearingly calls "her retirement project."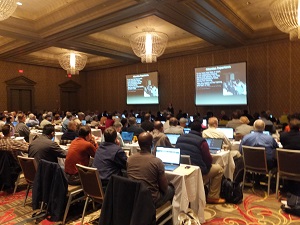 Her theory on Cycle Evolution, which earned her the coveted CMT status, is a landmark work on financial cycles.
In addition she has been involved in several startups and has sat on both sides of the Venture Capital negotiating table, worked on an IPO, managed a small fund, taught at community colleges.
Martha has been a guest speaker at numerous seminars and investment groups including the AAII, Money Show/Traders Expo, Worden TC2000 Seminars, and private investment groups. She is a highly motivating speaker and is in constant demand.
She is a regular featured writer for Stocks and Commodities and has written numerous articles for S&C over the years. Her articles on stock and option trading and long term investing can be found everywhere on the internet.
Martha Stokes, CMT

has a

l

ong list of educational publications:
These publications include over 40 different trading courses. She also writes Annual New Technology Reports on newly emerging technologies, an Annual Sector and Industry Report each year, Market Symposium Reports, and Special Edition Reports on current topics.
Martha has written hundreds of articles, resource papers, and white papers. Martha writes 6 newsletters each week and still finds time to answer student questions personally. The Daily Market Educator 2000-current, written by Martha Stokes, CMT and published each day after market close. This educational Newsletter Publication is written for active traders using technical analysis, risk analysis, and fundamental analysis.
The Position Trader Weekly 2005-current, written or over seen by Martha Stokes, CMT and published once a week. This educational Newsletter Publication available as an email, is written for position traders using technical, risk, and fundamental analysis.